MYRA MCKNIGHT, holistic Life Journey Influencer – Life Coach
I consider myself as a compassionate and knowledgeable life coach who seeks to develop deep understanding of my clients and their needs to provide life-changing guidance. As a Holistic Journey Practitioner, I look at all aspects of life, past and present, internal and external to help clients unlock the path to a better tomorrow. Life is not easy, but the right changes can make a world of difference. I work with people from all backgrounds to discover the changes they need to live a happier life.
As a Holistic Journey Practitioner & Certified Relationship Coach I help individuals to achieve personal growth and assists couples in learning to grow positively together. My work through BetterOne BetterTwo Relationship Academy offers couples and families the resources they need to succeed, and as a Life-Coach & Holistic Journey Practitioner, I help those who feel stuck to create new circles and  doors of possibility. Whether it is a one-on-one counseling session, guided meditation, or teletherapy, I help clients gain better understanding of themselves while developing the tools to change their lives forever. This is not only my  skill of 25 years experience, but a true passion and calling of the Universes.
As your Holistic Practitioner, it is my priority to create a atmosphere that promotes growth and positive change, for the fullness of your life and future.
I look forward to working with you to addresses your challenges and realize your goals. Self – Care Therapy is a process that can move you toward being the healthiest version of yourself and living the life you desire.
    Reality Therapy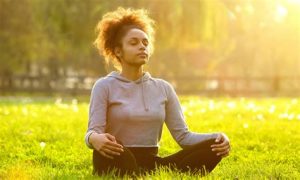 I use a variety of approaches to address my clients unique needs. My most  successful  plans will utilize a foundation of Reality Therapy then quickly move toward a tailored plan and approach that includes tools to help sustain the growth experienced in our  Self – Care sessions.
Additionally, there is a growing body of research that supports the practice of self-compassion and mindfulness in psychotherapy. Neuroscience research reveals individuals that practice these techniques are happier, more resilient, and better equipped to heal.
"Sometimes it is not your test", it is their test to pass or fail".

– Myra Mcknight